Carnegie Mellon University — FMS Renovation
Carnegie Mellon University - FMS Renovation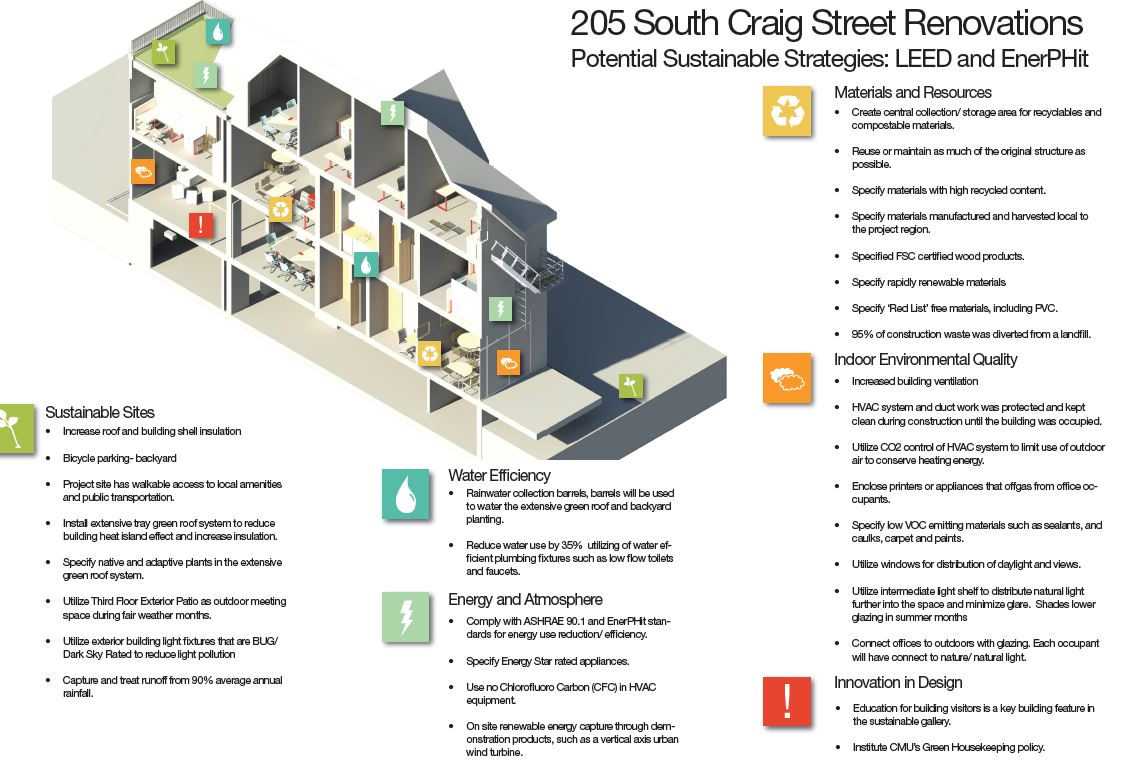 Construction Cost
$350,000
Completion Date
2014
Gross Area
3,200 SF
Formerly the residence of Pittsburgh artist
Virgil Cantini, Carnegie Mellon University's
Facilities Management Services will renovate
the 205 South Craig Street home into modern
offices. The renovation of an existing 3
story structure into an office space and will
also include public space for Carnegie Mellon's
sustainability initiatives. The program
includes the creation of office areas including
2 private offices for 10 FMS staff members,
conference room for FMS, public meeting and
display area for sustainability initiatives and
the creation of an accessible entrance to the
building, a wheelchair lift. Much of the existing
structure and interior was maintained to
minimize new construction and waste. Offices
were arranged to take advantage of existing
windows and daylight.

The exterior façade will be restored and modified
with a new ADA ramp and railings. Cantini
added a decorative metal screen to the façade
of the residence in the 1960's, the metal
screen will be salvaged and relocated adjacent to the entry door to maintain the character of
the façade.

Interior finishes were inspired by the mid century
vibrant color palette of Cantini's sculpture
and artwork. Brightly colored carpet tiles on
the First Floor brighten the entry and public
space for sustainable initiatives. Materials
from local sources with recycled content were
specified.