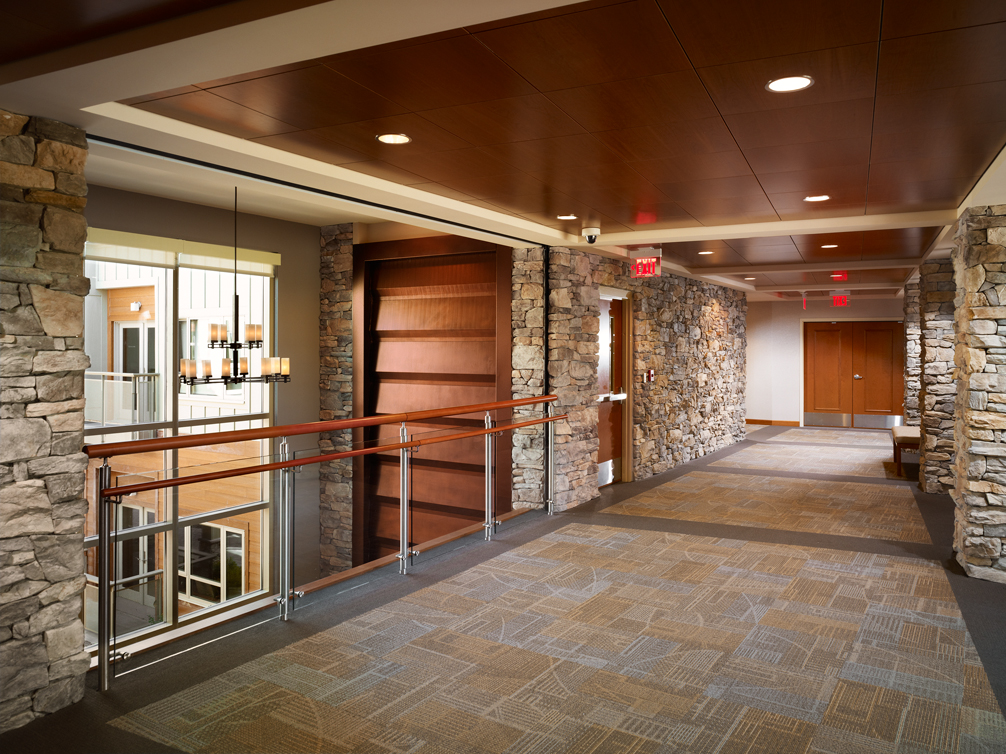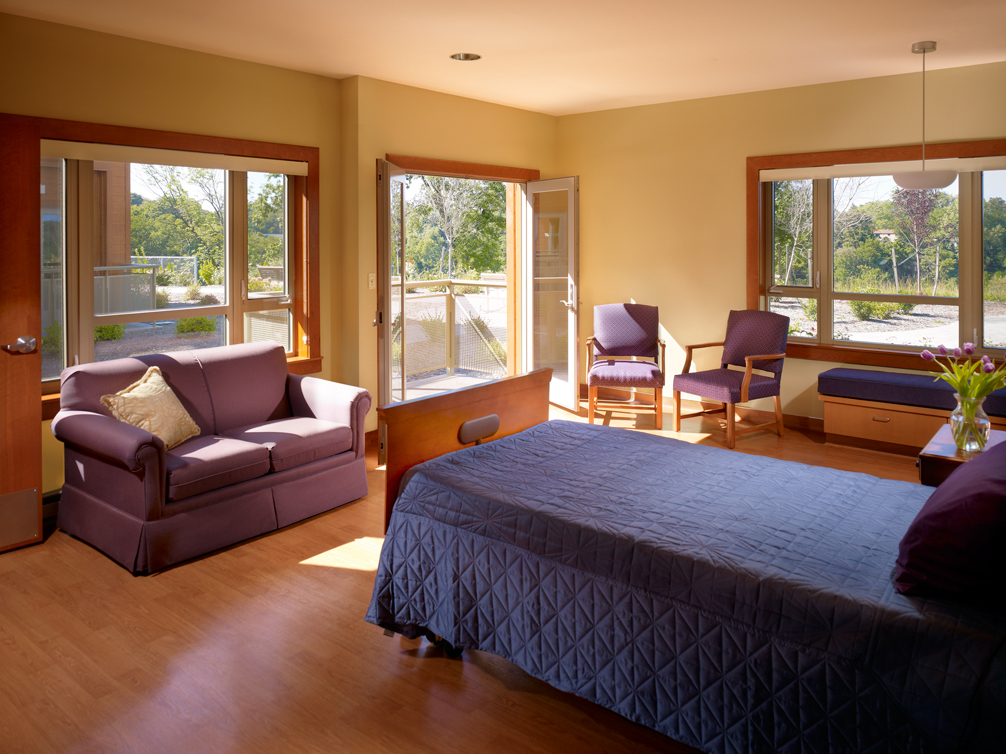 Construction Cost
$8.4 Million
Completion Date
2010
Gross Area
25,550 SF
LEED Gold
Cedars Hospice Center is located adjacent to the existing Cedars Assisted Living Community. The 25,550 sq. ft., three story building will serve up to 16 terminally ill clients and their families. The goal of the project is to provide the patients and families with a serene and peaceful facility. Cedars provides many amenities to the patients, families, visitors, and the community.
There are 16 private "patient suites" all with home like features and finishes to eliminate the clinical and sterile feeling of a hospital. These features include dinette tables, residential style furniture for hospital beds and endtables, flatscreen TVs and a private bathroom in each suite. Each room has large windows and attractive views to help comfort patients and their families.
There are numerous family areas including a chapel, TV room, children's play area, massage room and sauna, kitchen and dining area for families as well as a community yoga studio and an employee lounge.
The use of natural finishes such as wood, stone and deep colors adds to the calming spa-like atmosphere to help reduce patients' and visitors' stress levels due to the sensitive nature of this type of facility.