MLK Jr. Elementary School
MLK Jr. Elementary School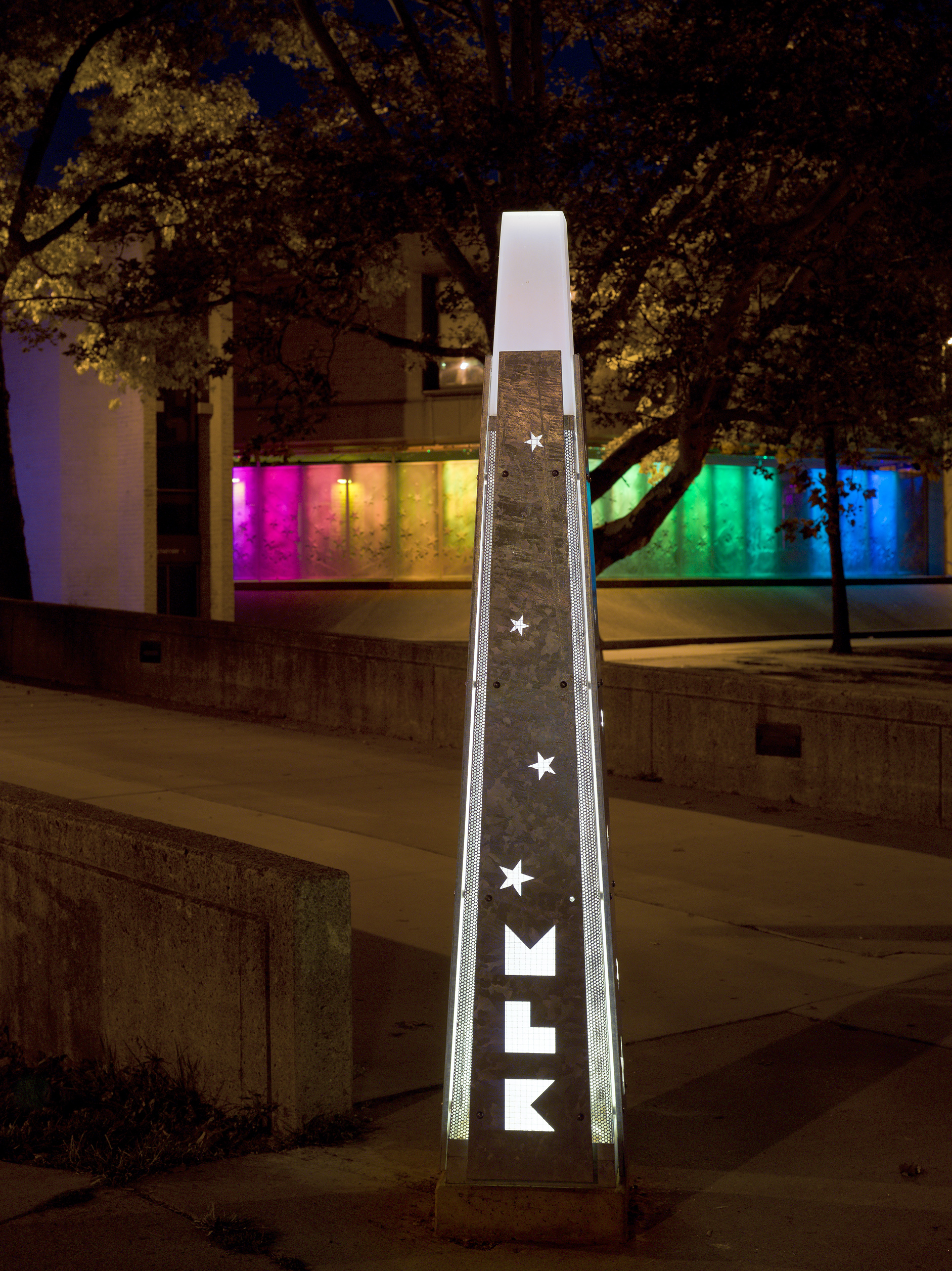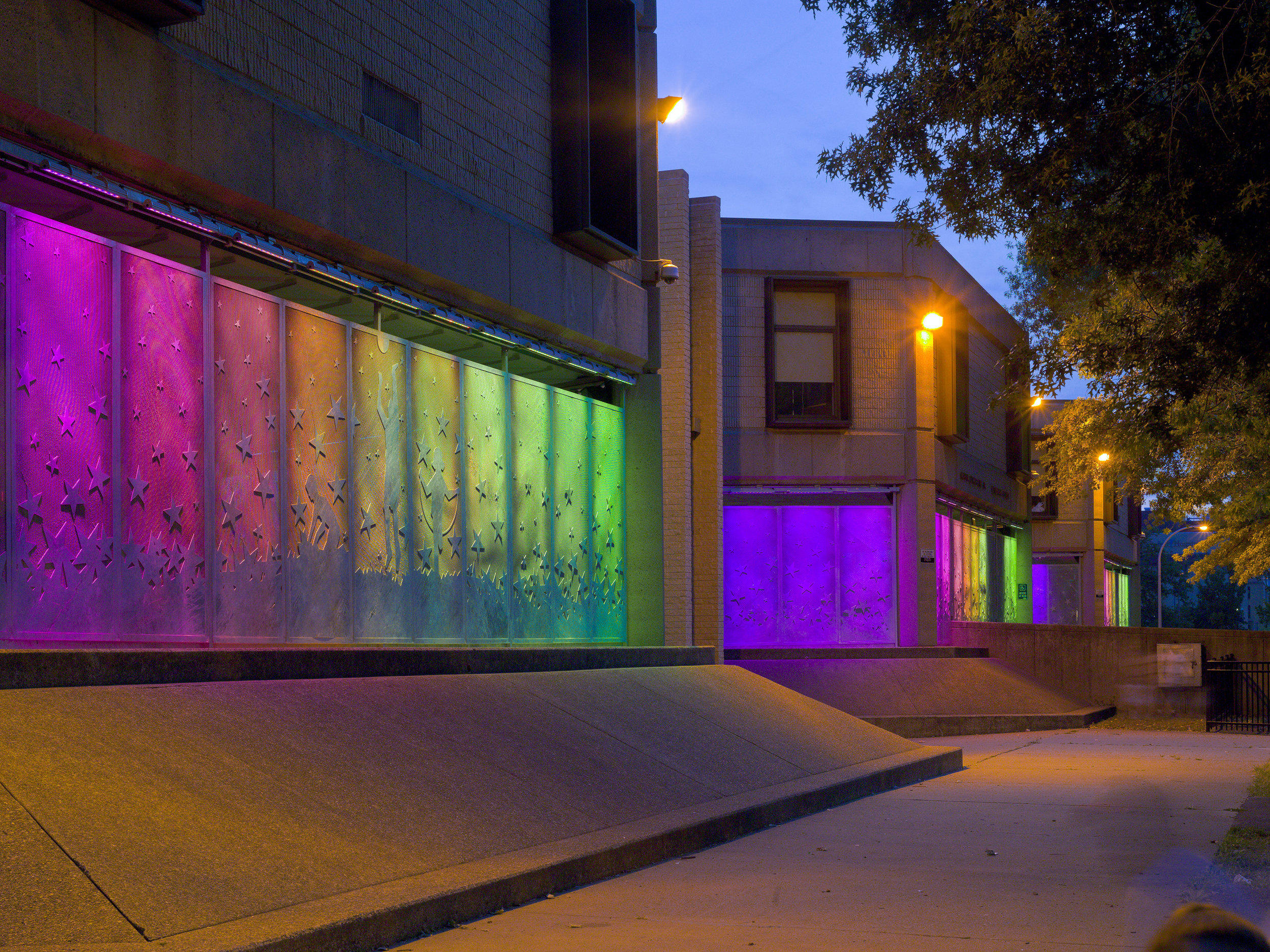 Construction Cost
$1 Million
Completion Date
2008
In recent years, Martin Luther King Jr. Elementary has experienced night-time security issues on the decks of their school.
The Pittsburgh Public Schools commissioned R3A to design a creative solution that limits access to these decks but take into account the nature of the building as an elementary school. The ideal solution was conducive to education, play, and creativity while providing the necessary security.
These open porches are enclosed by decorative metal panels that are both fixed and operable. The panels are illuminated at night with LED lighting creating an artistic scene that translates as a public art installation in this historic North Side neighborhood. Lighting is controlled from the MLK offices and provides the students with the unique opportunity to learn how to program exciting and dynamic lighting patterns.
This concept is being implemented for the first time at this large scale in the US and has already won the local American Institute of Architects (AIA) award for creativity.