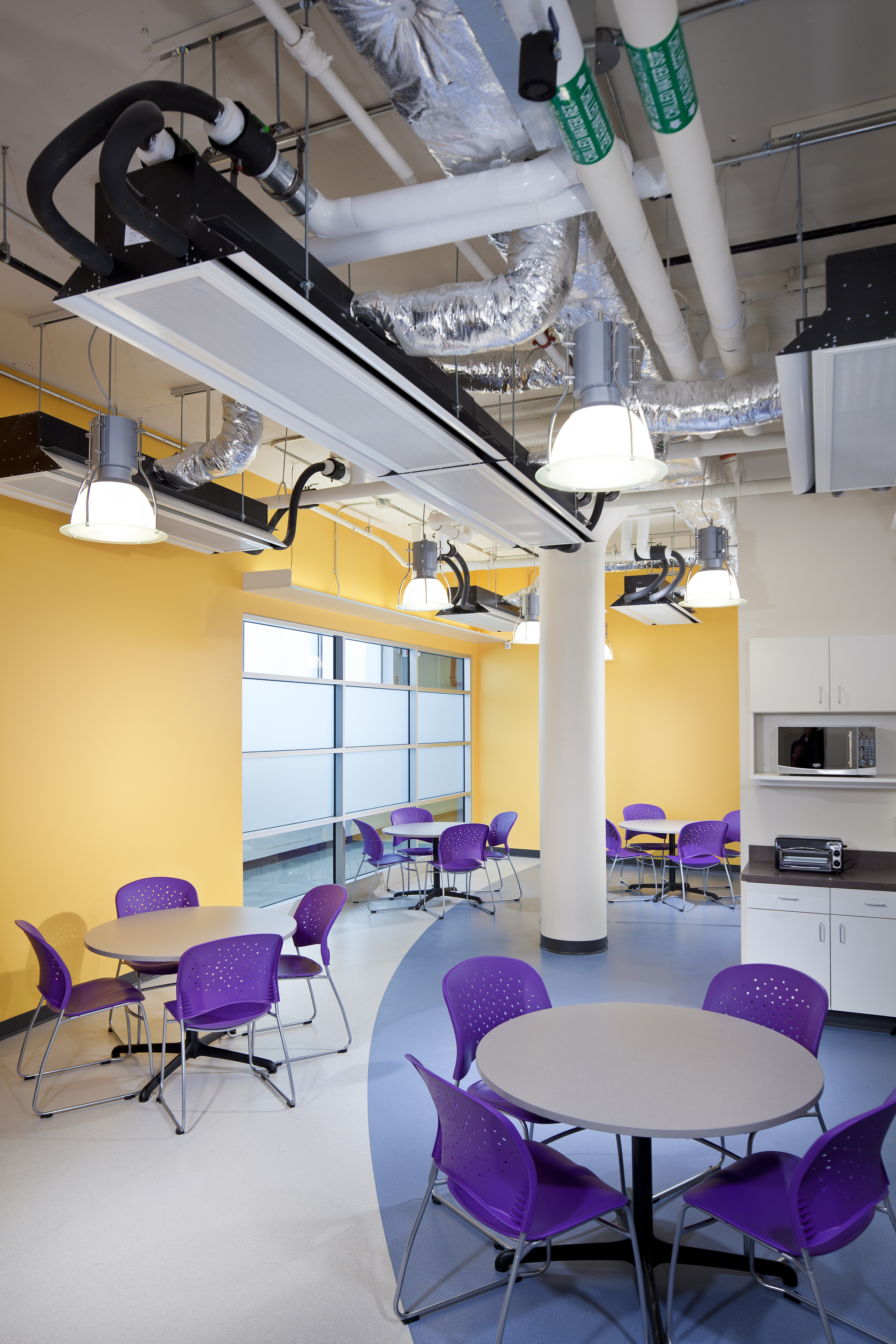 ©R3A / Alexander Denmarsh Photography
Construction Cost
$3.2 Million
Completion Date
2010
Gross Area
17,000 SF
Renaissance 3 Architects recently completed this 17,000 SF clinical lab facility for Precision Therapeutics Inc (PTI), a leader in the development of decision support tools and services that provide physicians with additional information for the treatment of cancer patients. Their mission is to improve the treatment outcomes for patients living with cancer through technology that, combined with other information, enables physicians to make more individualized choices about therapy.
General Planning items included:
Ground floor 17,000 gsf, containing two 3000 sf clinical labs, 800 sf QA lab and all support functions on the balance of the space: receiving, quarantine holding, accessioning, bio-hazard holding and storage, scanning, clinical supply and 4 degree C cold room storage, drug dispersion room, autoclave access and equipment space, and freezer farm.
Support spaces, locker and changing room, toilet rooms, lunchroom and break room, and office of lab supervisors.
All labs are configured for complete flexibility and adaptability with all services from the ceiling at service panels so that reconfiguration of systems and equipment in the future is as simple as disconnect, relocate and reconnect in another location.